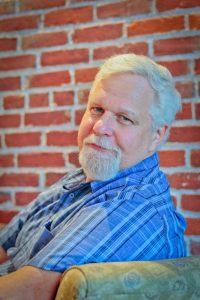 Marty's career in the publishing industry began in 1989, when he joined Questar Publishers (later to become Multnomah Publishers) in Sisters, Oregon. During his 30+ years in publishing, Marty has been engaged in many facets of the publishing business, including accounting, information technology, operations, and contracts.
When not sitting in front of a computer, Marty dabbles with cooking, tends his sixty-year-old Nectar berry vines, and enjoys watching football and basketball, especially the Oregon Ducks and Portland Trail Blazers.
A life-long Oregonian, he loves living in the Pacific Northwest, despite its soggy days, with his wife Keri Jo, as together they cheer for their three children navigating the various stages of life.