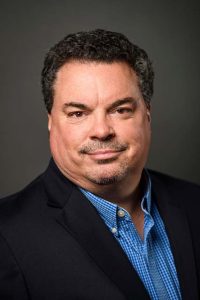 Target Audience Insights CEO Jeff James has always appreciated the wisdom of crowds.
"It's not about replacing the expert or dismissing intuitive decision-making," says James. "It's about augmenting the process with relevant, rapid insights during the very time it's needed most."
James, a recent Big Five publisher and marketing leader nominated as a Publisher of the Year by Digital Book World in 2020, developed his passion for feedback in a different industry: high tech. A former marketer and product management leader at Microsoft, he enjoyed access to more data than most executives have at their fingertips on a daily basis.
He believes the key to helping content creators embrace data-driven decision-making begins with understanding where to infuse the value of insights: "You quickly learn that it's not just access to data that matters; it's access to the right data, in the right format, at the right time. That's what leads to better decisions before the content is acquired or published."
In partnership with the founders, investors, and team members at TAI with backgrounds in publishing, technology, editing, and marketing, James is laser focused on supporting content creators and curators.
"It's all about empowering publishers, acquisition editors, authors, agents, designers and the distribution channel to collaborate with the most important people in the equation: readers," says James. "That's what gets us excited and makes it possible to deliver better books and grow this industry."