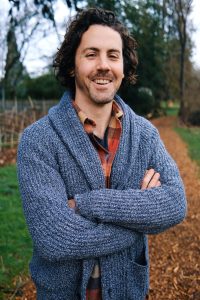 Andrew has been a professional writer, editor, and analyst for more than a decade. He cut his teeth doing freelance journalism for local magazines, then spent four years living and working overseas, writing for international non-profits in South Sudan, Uganda, and India. After returning to the United States in 2016, Andrew split his time between serving as staff writer for a global non-profit operating in 102 countries and continually growing his freelance writing, editing, and analysis career to include long-form narrative journalism for national and international magazines, crafting analytic market trends and impact reports for global corporations and INGOs, and spearheading manuscript analysis for Target Audience Insights.
Equally nerdy about data-driven analysis and the beauty of the written word, Andrew loves helping authors and content creators hone their work to move hearts, change minds, and capture audience attention.
When he's not hard at work as TAI's director of editorial analysis and resident paragraph architect, you can usually find Andrew with his nose in a book or off adventuring (running/climbing/biking/skiing) in the Pacific Northwest's gorgeous mountains.